Mission/history
Welcome to the Shiseikan Budojo!
Shiseikan is a training hall for traditional Japanese Budo. It was built in 1973 in order to develop dojo member's morality to be able to make a voluntary contribution to the society through the training on traditional Japanese Budo. Currently four different kinds of Budo classes are offered, including Kyudo (Japanese archery), Judo, Kendo and Aikido. Besides practical classes, lectures on Japanese Budo and related subjects are also given to both adults and the young.
Information
1. Classes and lectures
Classes
Kyudo
(adults)
Judo
(adults, children)
Kendo
(adults, children)
Budo-kenshu(Aikido and kenjutsu)
(adults, children)
Lectures (members only)
Bugaku
(adults) : study of the spirit of BUDO.
Junior Shizenjuku
(children)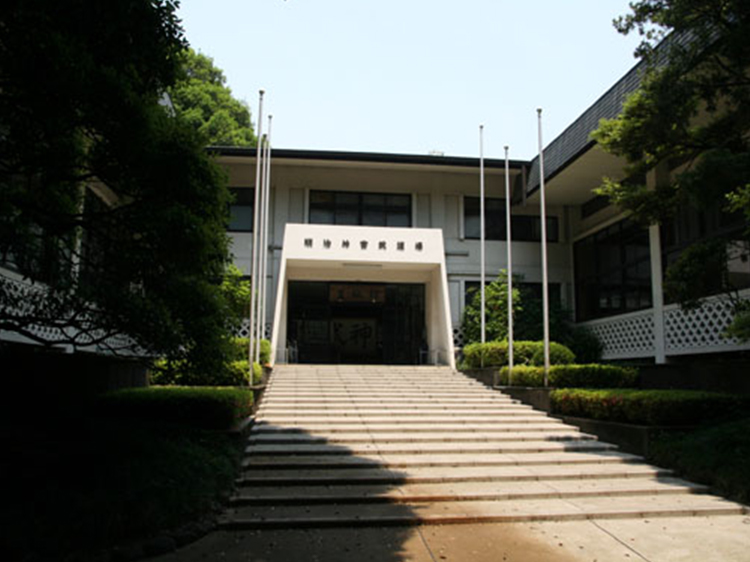 2. Admission
Over 6 years old shall be eligible to join the DOJO.
Need ability to communicate in Japanese.
3. Fees
| | | |
| --- | --- | --- |
| | Registration fee | Monthly membership fee |
| Children under junior high school | 6,000YEN | 3,000YEN |
| High school students and above | 6,000YEN | 4,000YEN |
| Adults | 6,000YEN | 5,000YEN |
These fees must be paid at the time of enrollment and are non-refundable.
Monthly fee is charged by direct debit from bank account besides the first month. Please submit the bank transfer application form to the office. The fee will be debited on the 27th of every month from your bank account.
Membership rules
The DOJO was built on the MEIJI JINGU premises as an educational facility. Accordingly, members are requested to respect the following rules.
1. Training at SHISEIKAN
At the beginning and the end of each lesson pay respect to the KAMI.
Follow the instructor, take each lesson seriously and be careful to avoid accidents.
Greet and be kind to other members.
After each training session clean the DOJO and put everything back into its place, and maintain clean training uniforms.
2. Entering and Leaving the MEIJI JINGU Premises
When entering the premises, make a bow to the direction of the main shrine building.
When entering the premises outside the opening hours, show your identification card at the gate. However, you cannot enter or leave by the Harajuku gate outside the opening hours.
3. Miscellaneous
Always have your membership card with you and do not lose it. In case of losing it, please report to the office.
Look after your own belongings. We will take no responsibility for lost property.
Training days and hours are subject to change or cancellation.
If you stop training, please return your membership card.
If anyone brings dishonor on the DOJO or acts inappropriately, his/her membership will be taken away.
Membership rules
Act with sincerity.
Value loyalty.
Observe good manners.
Aim at simplicity and frugality.
Set a high value on bravery.
Shiseikan director