Kigansai (private rite)
1.What is Kigansai
Kigansai is a Shinto ceremony in which individuals may give thanks or make wishes through prayer. Those who are not of the Shinto faith may also attend.
Since it is a sacred rite, please be sure to dress appropriately to attend the Kigansai. Those who are deemed to be inappropriately dressed may not be allowed to attend.
Monetary offering (fee) is required to paticipate in the Kigansai.
Kigansai fee:

5,000 yen or more per wish and depending on numbers of participants.
※Only cash in Japanese yen is accepted.

Available times:

9:30-16:30 (every 30 minutes)

Wishes:

World peace, family well-being, safe travels, good health, warding off calamity, etc.
※All guidance is in Japanese only. The schedule and fee may change depending on the circumstances.
2.Procedure of the Kigansai
Purification rite
The wishes of all the participants are recited in Shinto liturgy by a Shinto priest.
A priest passes with bells in front of participants.
Sacred Shinto dance by shrine maidens accompanied by Gagaku (traditional music).
Bowing (bowing twice, clapping hands twice and bowing again) to express your gratitude towards the blessings in your daily life.
At the end of the ceremony, you will receive Naorai (drinking a sip of sacred rice wine).
You will receive a token commemorating your attendance in the ceremony.
1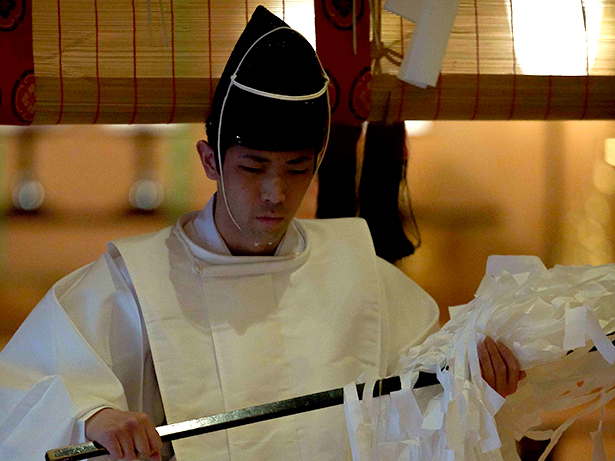 2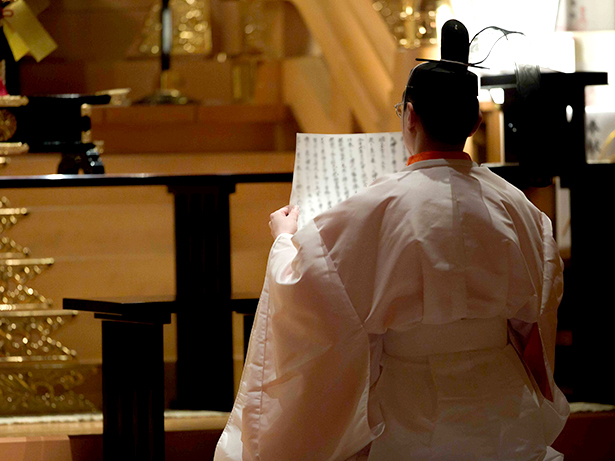 3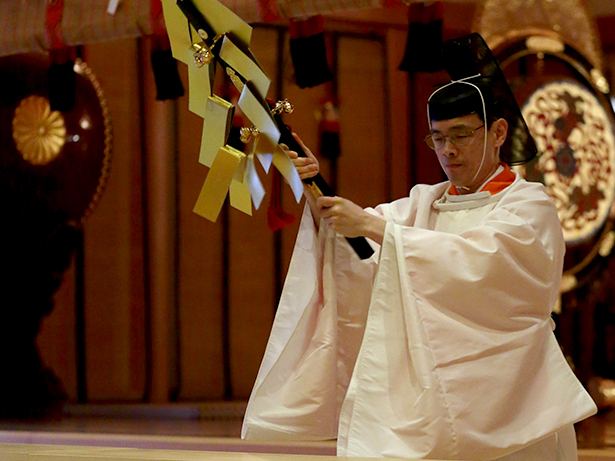 4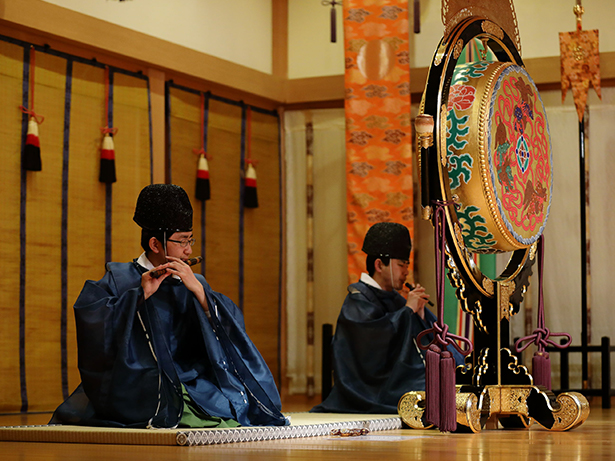 4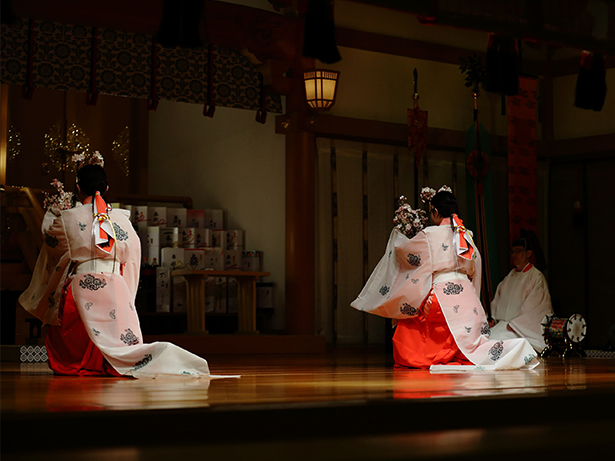 6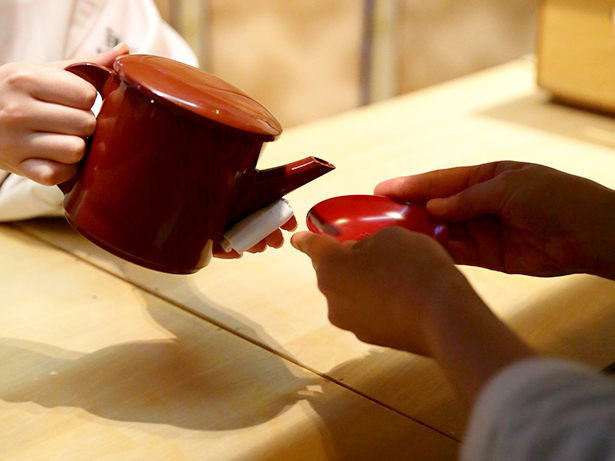 3.Registration
To register, please come to the prayer hall (Kaguraden). No reservation is required.
Detailed English information about registration will be provided at the reception desk. However, please note that all oral guidance will be in Japanese.

4.General instructions
The ceremony itself is about 25 minutes long. Including waiting time, the total duration may be 40-60 minutes.
All guidance is in Japanese only.
In the prayer area you will be sitting on tatami mats, so you will need to take off your shoes before entering. Chairs are not available.
Photography is not allowed during the Kigansai. Please also set your cellphone to silent mode.